Hey guys
Tought that I could make a thread on my Octavia vRS. Some of you might have seen it in some other threads on here, but can put it all in here. I bought it i Germany an picked it up there 26.April 2010 and it was then completly stock. Got it home and got plates, and a friend of mine did a really good polish on it.
See it here
, you can see the pics, but its written on norwegian
Then the modding started, was waiting over 2monts for coilovers that never came, ang got the wheels and some part from Superskoda before the low.
Still waiting for the coilover I got the car waxed with Svisswax Mirage. Insane shine!
Finaly got some Spax RSX coilovers, and adjusted it to rock buttom..... and it was still on stilts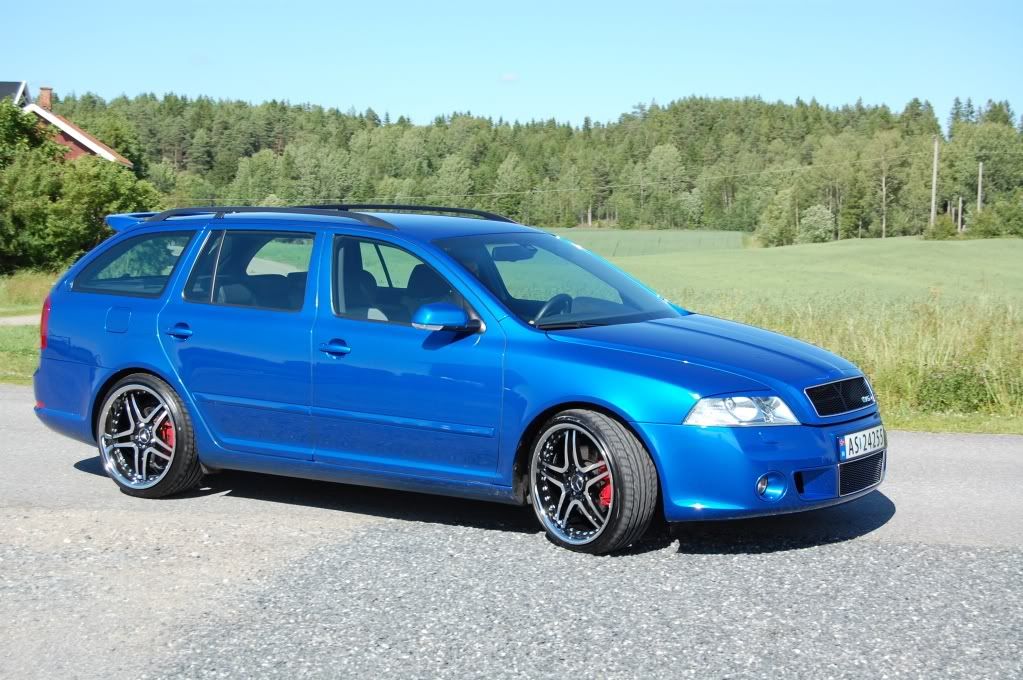 After a few weeks I couldnt stand it anymore an swaped to FK Coilover, and remowed the helpers in front, and finaly got it down!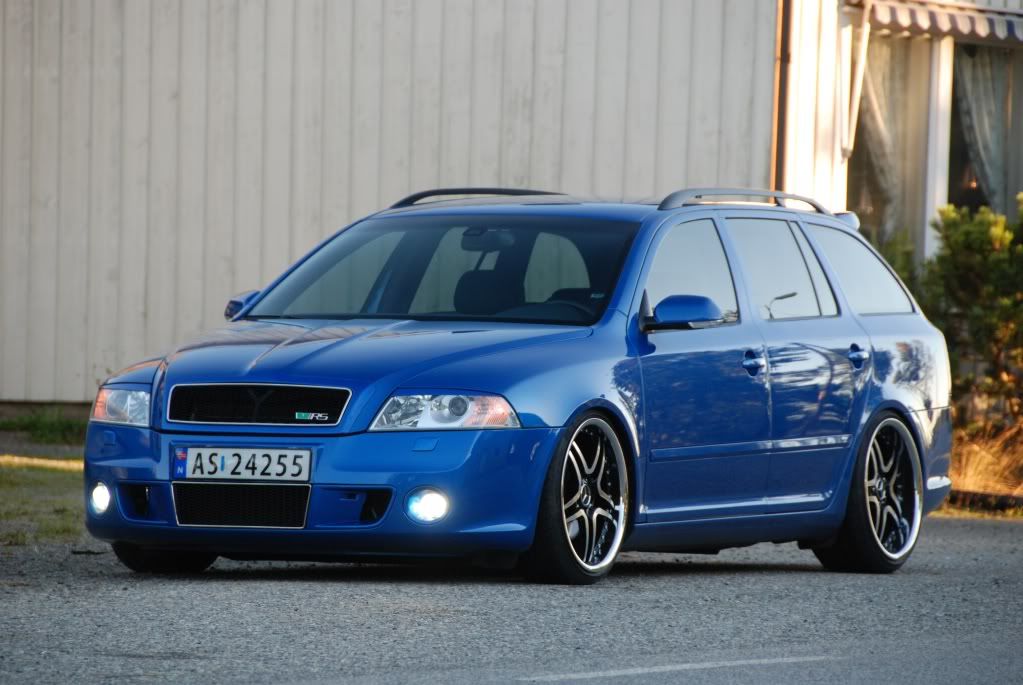 The vRS is seriously low under when lowered..
Then the winter come to Norway, and I had to raise the car a bit and put on 19" winters
After a long winter it finaly became spring, and I turned it down a bit to much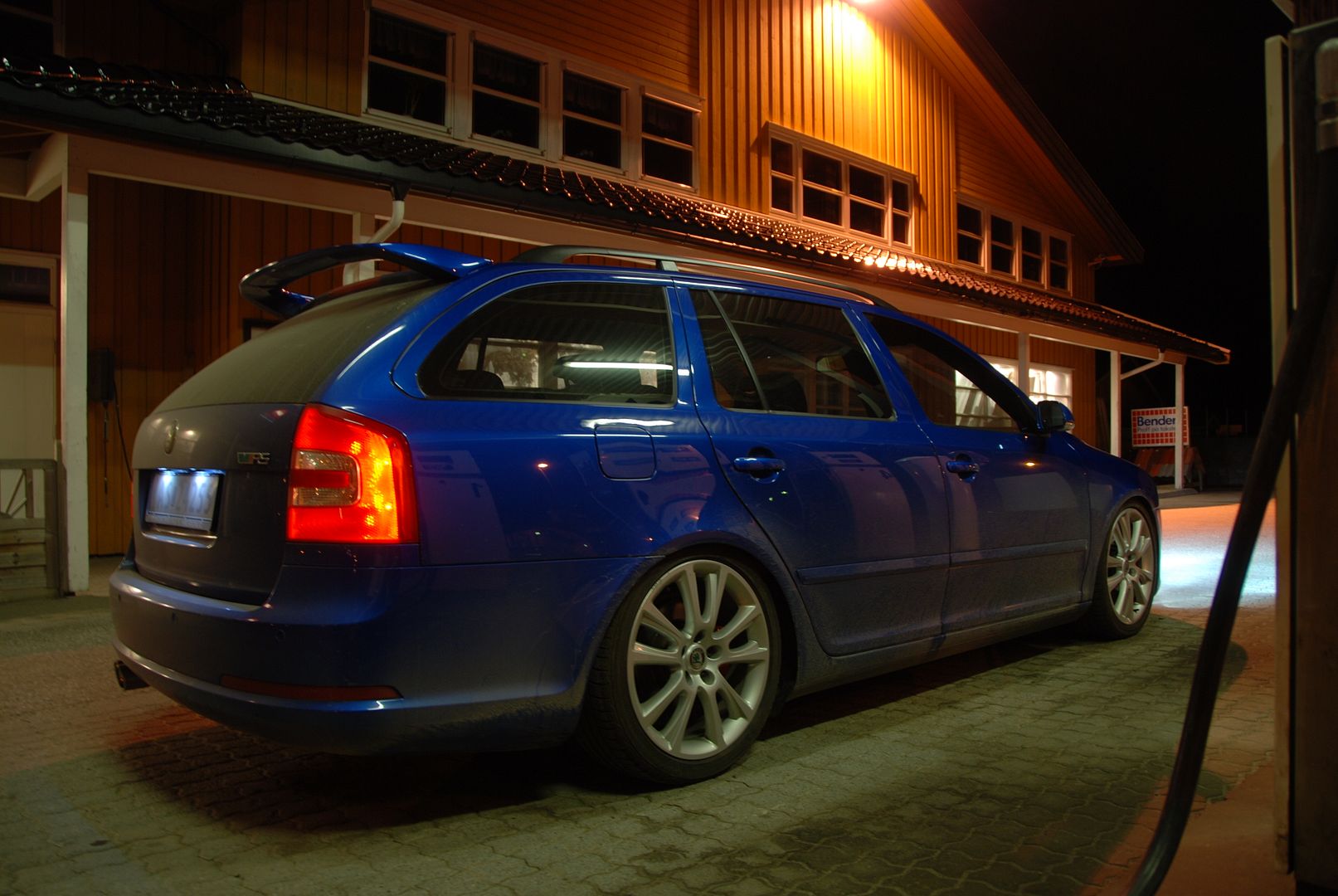 lowerad about 95mm here, and knocking driveshaft for anything, and dangerous low under so had to take it up 5mm.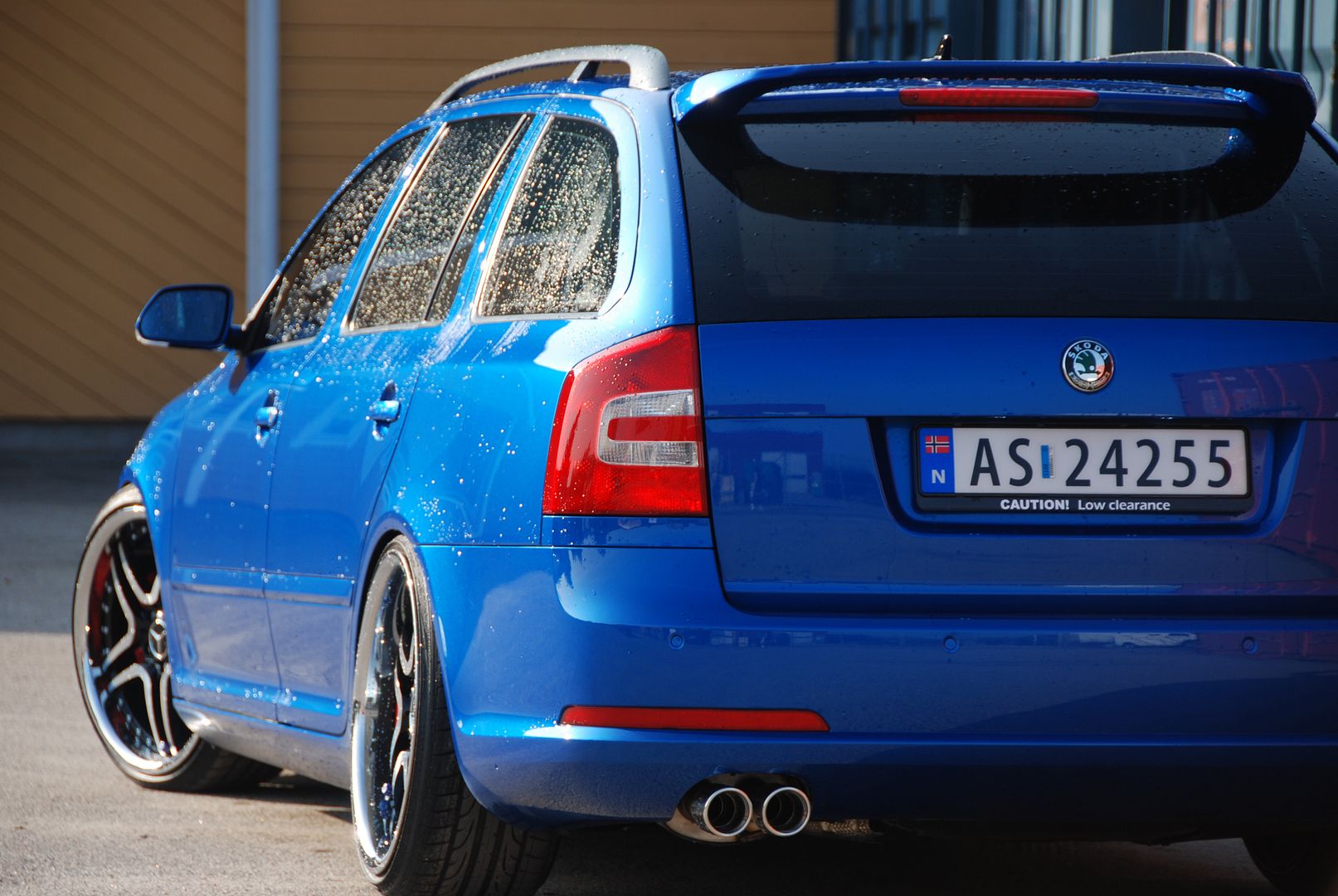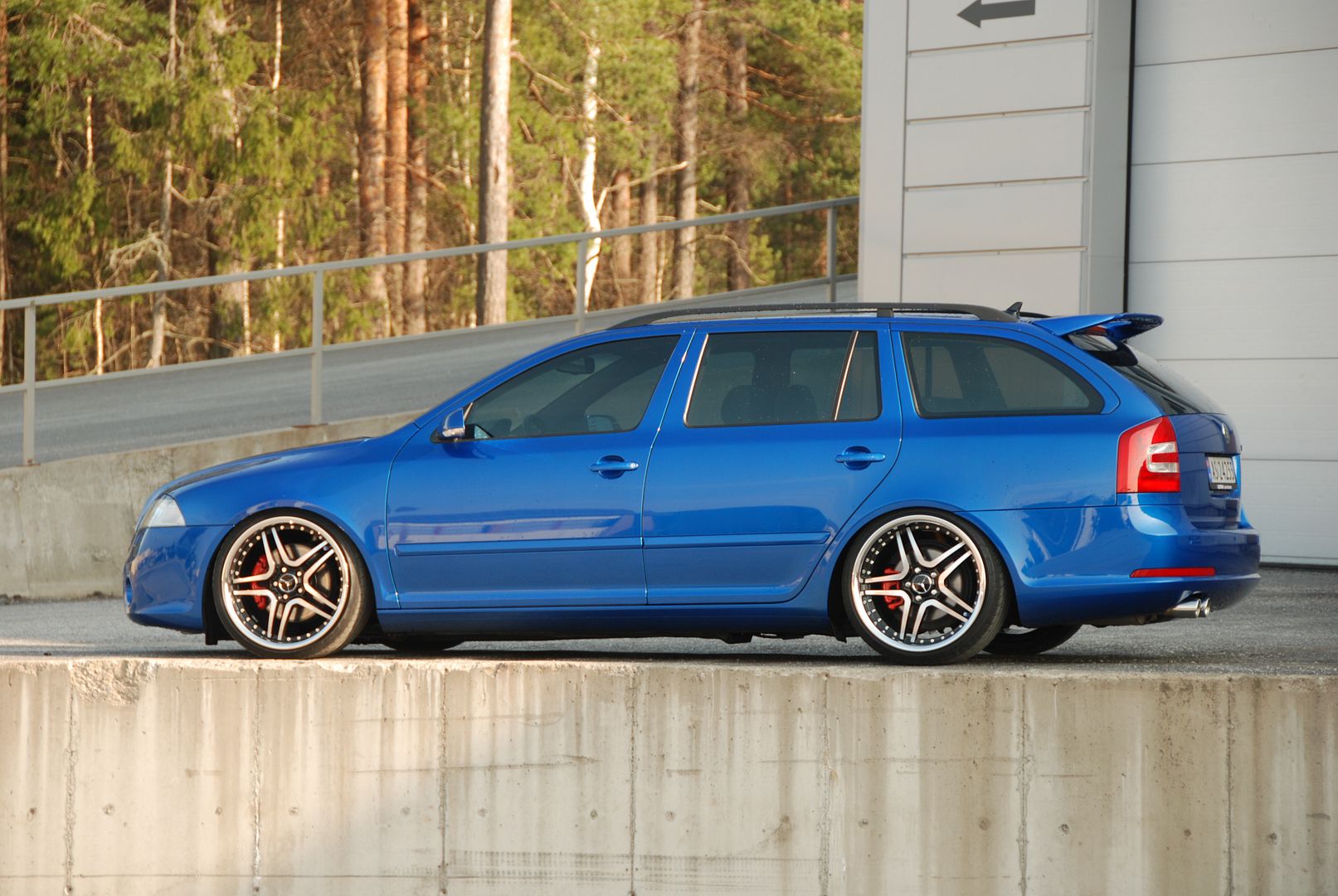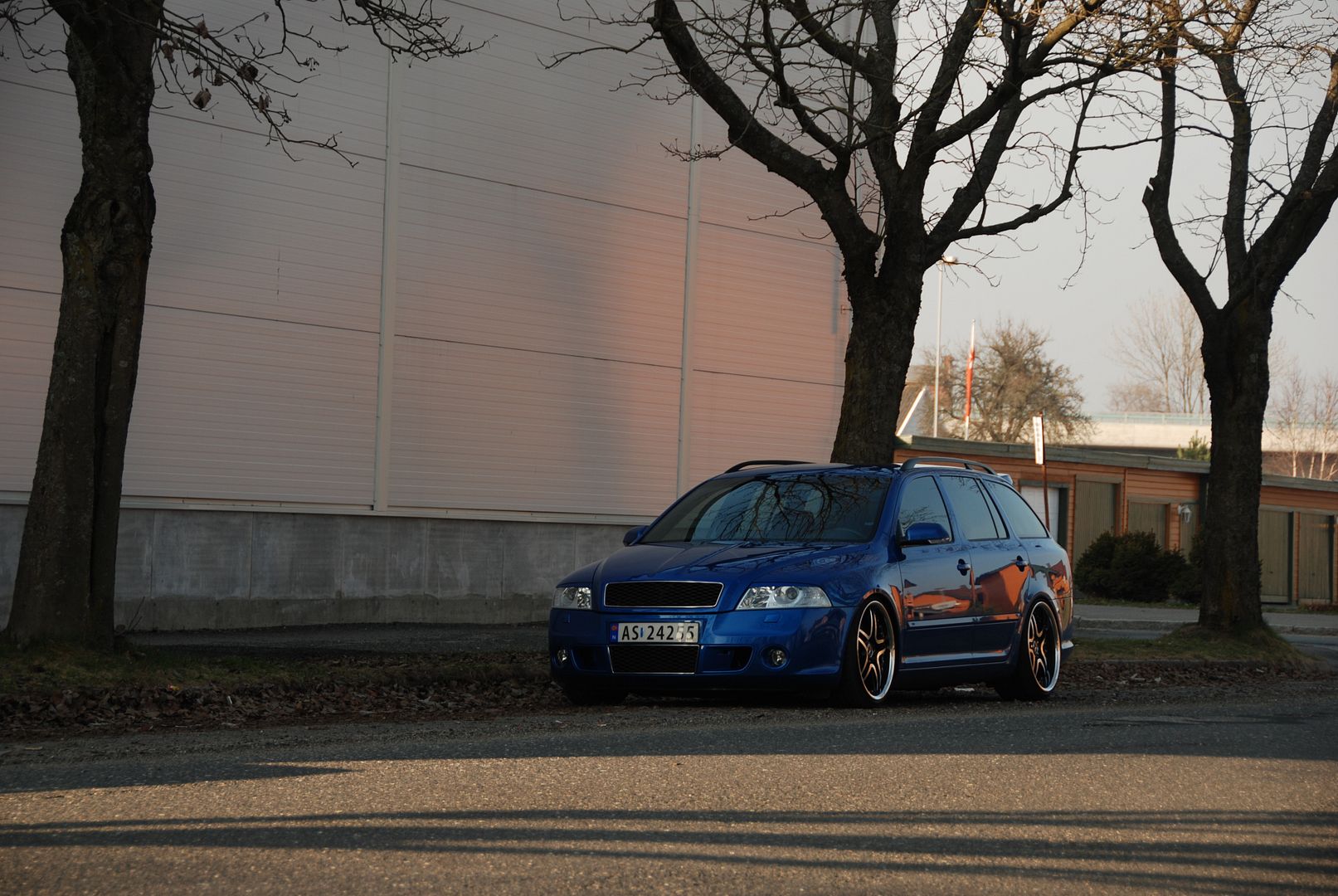 A friends vRS on H&R 50mm vs mine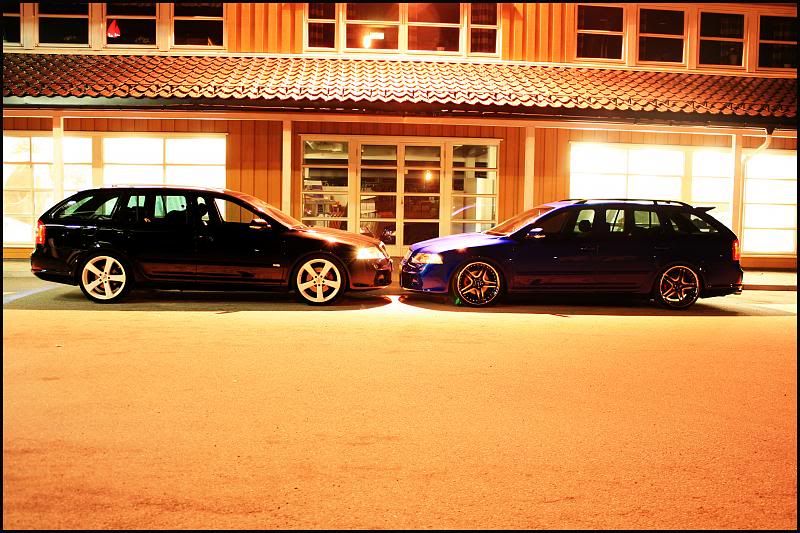 Low clearance you say?