Right, after owning fun, fast, and well handling cars such as 3 Minis, and a Golf GTi, I've settled down with a Superb, for the economy and comfort.
Excuse the poor picture, I'll get some more up when I've clayed, polished and waxed it.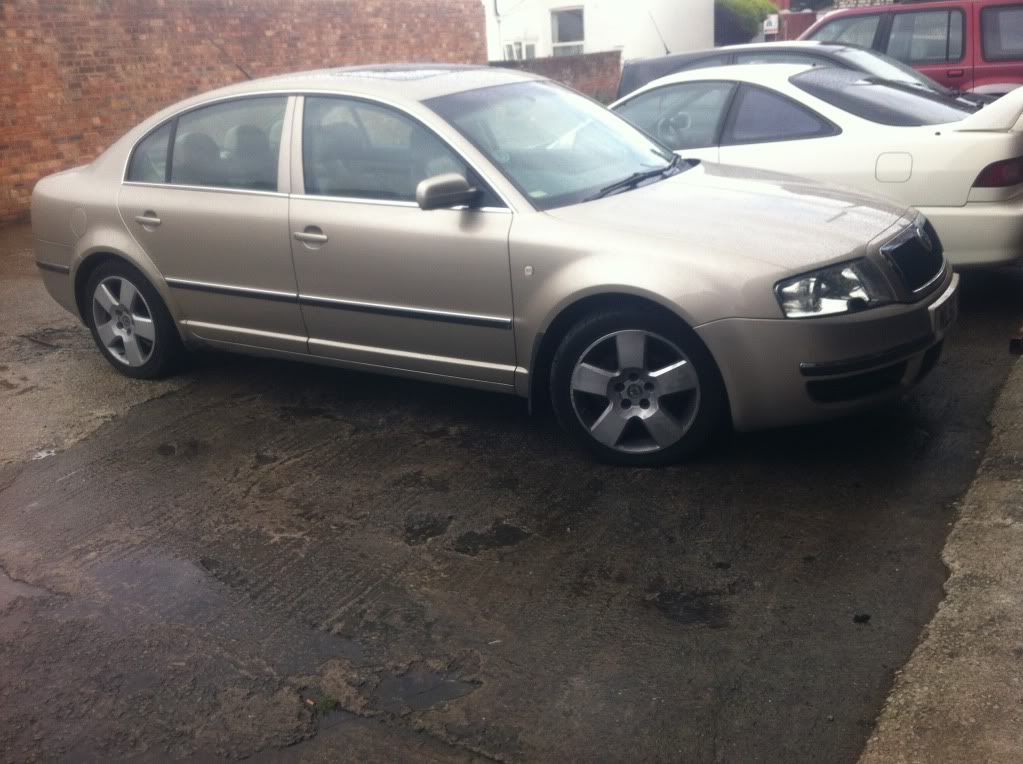 Straight after buying, I had a full service and cambelt done for peace of mind.
I've also had it remapped, however I have a little box that plugs into the OBD so I can switch between 3 maps, Power, Economy and the Original.
The power really is powerful but MPG suffers.
The economy is still very torquey, but if driven correctly is capable of great MPG.
I did a 96 mile round trip to Manchester yesterday and this was the result of careful driving (Slow acceleration not exceeding 2000rpm, NO braking, following lorries to reduce drag).
Plans for the car are to wrap the wood trim in something else.
Upgrade the brakes for the 2.5 litre ones.
I may well get carried away as I have with every other car.... We'll see how it goes.